DONE-FOR-YOU 
Course Creation
DONE-FOR-YOU
Course Creation


Do you see everyone around you 

adding courses

 to their business services and 

wish you were able to do the same thing?
Maybe you already have an 

amazing idea

 for your first 

online course

but are feeling

held back

by

all the steps and the tech

involved!

If you only want to focus on the 

content of your course

 and not think about the 'building'...

then I am here to help.
I can help you design and build a high quality course complete with integrations and automations...ready to start bringing in those students.

You bring the content...I look after the rest.
Getting your first course off the ground doesn't need to be a painstaking, stressful and overwhelming process.
I guarantee it can be enjoyable, satisfying, and stressless.
Here's How It Works
>> You choose from my Done For You Packages

>> We collaborate together to set timeframes, deadlines, schedules of work...we'll exchange 'what you want from me' for 'what I need from you'.
>> Then I get stuck into the build...
And you can focus on your content. You can focus on what you do best...
No tech headaches, no overwhelm, no more delays in launching your course to the world.
Imagine

 
the difference this will make to your course creation experience
Imagine

 
having your course portal handed over to you, ready to go, nothing more to be done
Imagine

 
how you will be able to wow your students with an amazing, high quality, professional online learning experience
Imagine

 
what a difference it will make to your business being able to access and impact hundreds of people at once
How much is that worth to you? 
Course Creation Tech Setup
$797
Upfront Payment
Includes:
Set up of course platform
Design of course skeleton 
Outline of course curriculum and drip delivery *
Integration of your email marketing platform
Welcome email
Weekly drip release emails
Tags for module + course completion emails
Creation of email automation outline
Integration of your payment gateway
Connection to your course sales page
Connection of your course domain or sub-domain
*outline only and does not include course content upload
** template emails for you to enter your own copy
Course Creation Course Setup
$1197
Upfront Payment
Includes:
All of Course Creation Tech Setup
60 Minute Strategy Session
Course Creation Outline Plan and Project Management/Collaboration Setup
All curriculum materials uploaded (videos, workbooks, audios, written content) *
Integration of your email marketing platform
Module quizzes
Course completion actions (final quiz and/or survey)
Additional integrations (FB Pixel, Google Analytics - where applicable)
Create Course Sales Page (copy provided by you - up to 1500 words)
Copy added to your emails ** 
*provided by you
** copy provided by you
PAYMENT PLAN OPTION AVAILABLE
Course Creation Course Setup + Funnel
$1779
Upfront Payment
Includes:
All of Course Creation Course Setup
90 Minute Strategy Session
Lead generation to course landing page sales funnel:
Lead generation funnel could include downloadable, webinar, quiz, video sequence to sales page

Upsells and bumps only available if your systems includes this option

Email nurture sequence setup *
Offboarding Sequence
May include:
Survey, feedback form, upsell into another product
Creation of automated offboarding sequence **
*provided by you
** copy provided by you

PAYMENT PLAN OPTION AVAILABLE
NB - no packages include prices for course software, email marketing platform or zapier.
 

Course Creation Add-ons
Learner Workbooks designed
Slide Packs designed
Video editing
Lead Generation quizzes
Online School Administration - adhoc course support
Online School Administration - ongoing course support
Each of these services are priced based on your individual needs. You can request a quote for any of these services below
So why am I the person to help you with your course creation?
Plain and simple...this is my genius zone and I am an automation and tech expert, and onine course tech is something that I really excel at!
I have helped many women turn their course ideas into high quality, professional, and exciting courses which have seen them bring in hundreds of students, boost their profits and allow them to reach many people all at once.

Online courses are a MULTI BILLION DOLLAR INDUSTRY, and why shouldn't you take your piece of the pie?
I'm so passionate about helping coaches and consultants turn their coaching or consulting programs and turn them into their course of their dreams...I'm ready to help!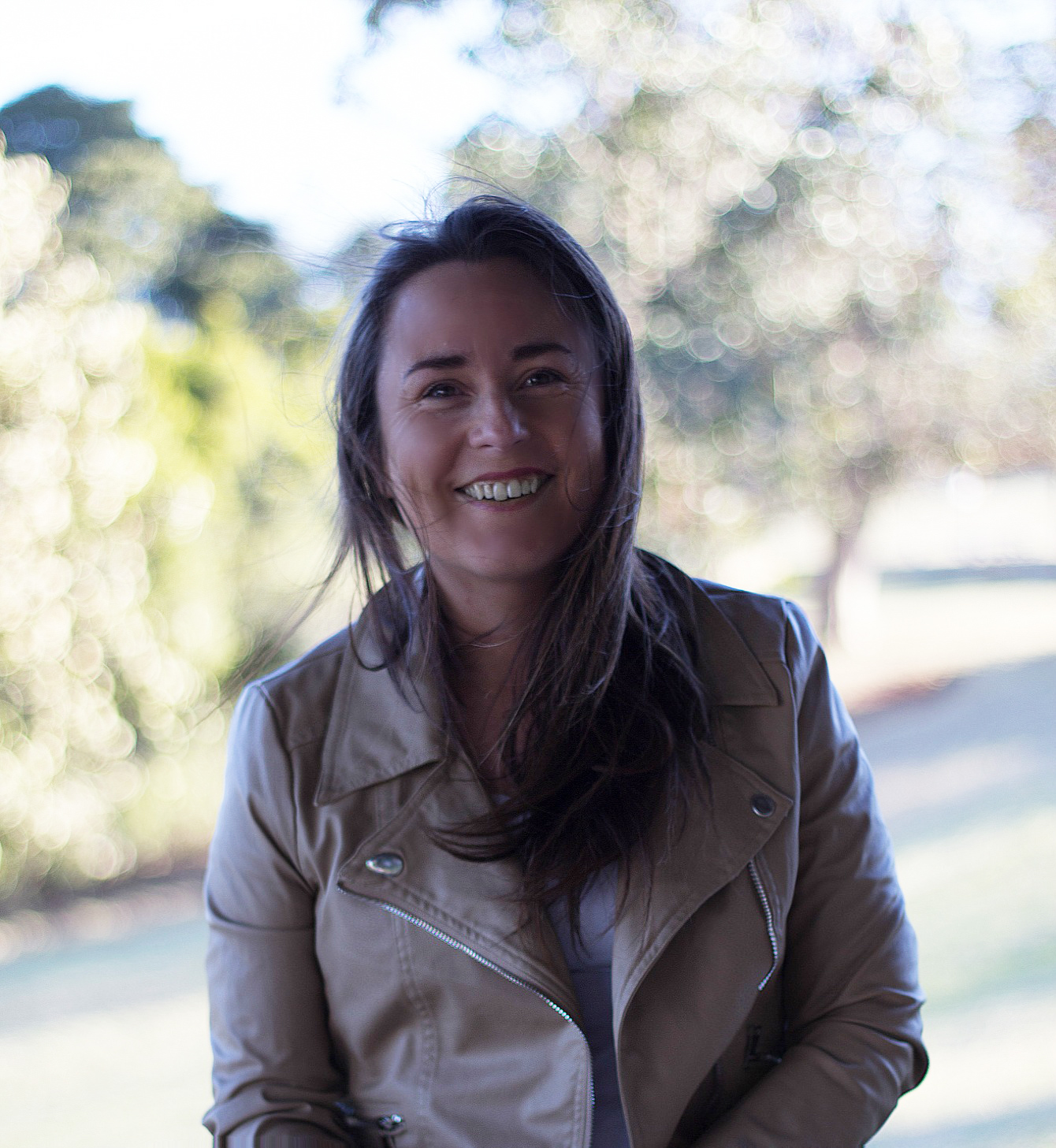 AFTER SITTING ON MY COURSE FOR YEARS I HAPPENED TO StUMBLE ACROSS RACHELLE COMPLETELY BY ACCIDENT. AFTER SHE GAVE ME SOME STRATEGIES AND IDEAS TO GET ME UNSTUCK I JUST KNEW I NEEDED TO WORK WITH HER. I HAVE NO WORDS FOR HOW GRATEFUL I AM. MY COURSE IS FULL OF STUDENTS AND I'M MAKING MONEY FROM IT EACH AND EVERY MONTH.

Have you got some questions?
I'VE GOT SOME ANSWERS!
What course platforms can my course be built on?
I build courses on the following platforms:
Simplero

Kartra

Kajabi

Teachable

Thinkific

Podia

Clickfunnels

Wordpress with LearnDash plugin
What other platforms do I require for my course?
You will need an email marketing platform if you're not using an all in one platform like Simplero, Kartra or Kajabi. I recommend ActiveCampaign. 
You will require a payment gateway such as Stripe or Paypal
You will also need to host your landing page somewhere so will require either a website or landing page builder (Clickfunnels or Leadpages) if you're not using one of the all in one's previously mentioned
What are the ongoing costs for this course?
You will of course need to pay for your course platform and associated platforms. There are no ongoing costs in relation to my services, unless you opt to purchase my Course Administration Support.
Will I know how to look after my course?
Regardless of which done-for-you package you choose you will receive a handover of your course and training on what you need to do next.
Do I need to write my own copy?
Yes, or work with a copywriter to undertake this service. I do not provide any copywriting services.
I do provide some suggested email outlines within some packages.
Do I need to have a website setup before I can have my course built?
No you don't. If you choose to build your course using wordpress with the learndash, you will need to have web hosting in place.
Please note, that this can not be wordpress.com; you will need wordpress.org and a third party web host.
You will need to have a domain or subdomain for your course regardless of which platform you choose for your course. I can make some recommendations for domain and website hosting if you require.
How much are the add-on services?
Each of these services are quoted based on your individual needs. If this is something you're interested in, you can request a quote below.
How long will it take for my course to be completed?
Depending on which package you choose, I aim to have your course completed within 4 weeks. This of course is dependent on when you provide copy to me (for Package 2 and 3).
Do you help market my course?
No. I don't offer any marketing services with any package, including the DFY Course Setup and Funnel package. I will however make suggestions and recommendations on how you could market your course.

If you have any other questions, please email me at rachelle@rachelledeem.com, or book in for a complimentary 15 minute session right here. "Rachelle Deem...just freakin WOW! What an incredibly efficient, generous and organised woman - I have never worked with someone who I felt totally had my back and was soooo onto things in record time!! I keep saying to her "where have u been all my life?"

- TAMALA RIDGE -

"Rachelle is AMAZING! She is so easy to work with. I told her what I was trying to do and she explained to me how it would work, what I was missing and then I paid her to do it all for me. I knew what was taking me days to figure out, she could do an hour. She was very honest with her skills, knowledge and expertise so I never questioned her follow through. It was a breath of fresh air to pay for someone to do something and have them do an exceptional job. Had I not hired her, I'd still be sitting on a unfinished funnel.
Thank you!"

- HEATHER DOLLAR -

"Rachelle has just assisted me build a funnel for a Group Coaching Program. The job evolved over the time we worked together and Rachelle was nothing but accommodating as I turned a simple funnel into an online quiz as well. What she delivered was stunning and I've had wonderful feedback from others on it too.
I loved how Rachelle communicated with me and also guided me, as someone who is fairly new to building funnels for my business - I just felt I was in safe hands the whole way through. I'll absolutely be using Rachelle moving forward!"

- KAIA HUNTER -

"I highly recommend Rachelle. She is an incredible strategist and is all over #allthethings. She recently helped me with implementing a new CRM and made the transition seamless."

- VERONICA MCDERMOTT -

"Rachelle has been such a huge catalyst in my business this year. Her ability to see big picture planning and then break it all down step by by step also while holding my hand and making sure I am understanding what is going on and why. With her support this year I have been able to step away from my other work to focus solely on my Coaching business. So very grateful she has come into my life and guided me to my own personal power as a business woman."

- JARNA SAUNDERS -

"Coming from a Business Management background myself, and being a WOMAN OF EXCELLENCE I knew that the person I was calling in had to be someone EXTRAORDINARY. And EXTRAORDINARY Rachelle is."

- LEIGH JANE WOODGATE -